Learn more
An inflatable spa optimized for small spaces
Compact and elegant in size, this inflatable spa is ideal for 4 people. Elegant and sturdy, the Aspen features an ultra-strong PVC laminated faux leather coating and a beady interior liner.
The Aspen comes with an intelligent and economical engine block with three functions: Heating, Massage and Filtration.
You will love its design, love its bubbling bath and enjoy its small price!
Benefits:
Double heater protection

3 Functions: Massage / Heating / Filtering

Intelligent and economical engine thanks to its automatic temperature control function.

Easy and fast installation with its built-in inflator
Guarantees: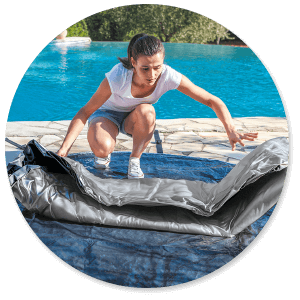 Easy editing 15 min
Set up your spa in less than 15 minutes. Use our video to quickly enjoy your spa.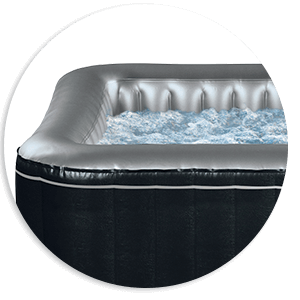 Heating and filtration massage
The 360-degree massage nozzles combined with a powerful 650W blower ensure the smooth and pleasant boiling of the massage bubbles. The engine block also allows the water of the basin to be quickly heated up to 42oC to enjoy the pleasures of the spa all year round!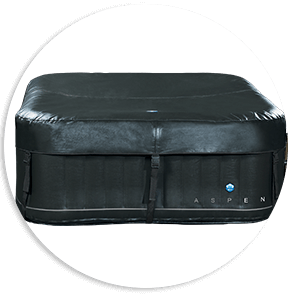 100% secure
Low-intensity outdoor differential plug - 10mA Spa closure with safety system
Double insulation of the electric heater
Triple protection against refoulement
Protection from overheating (water up to 42oC)
Locking the control panel
Equipment included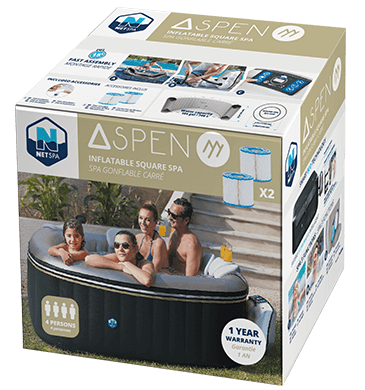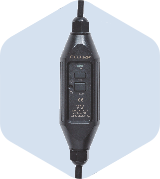 Differential take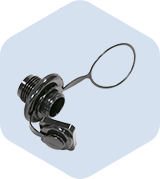 Air Valve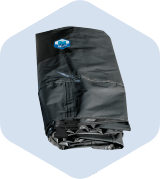 Cover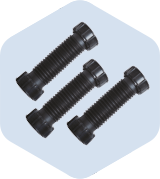 3 engine block fittings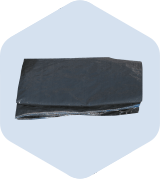 Floor mat with buckles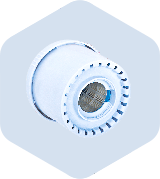 Filtering support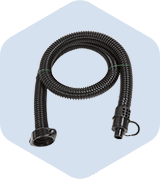 Inflating pipe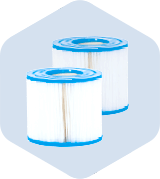 2 filters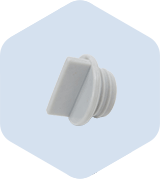 Drain plug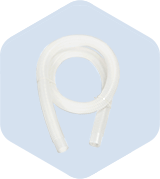 Drainage pipe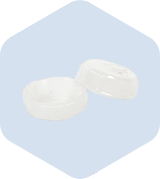 2 caps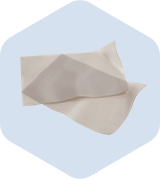 Repair kit
Revolutionary SAV solution
An easy and achievable approach for all!
No intervention or change on the product
Don't empty your pelvis for repairs
A quick and efficient repair guaranteed!
Basin Characteristics
| | |
| --- | --- |
| Capacity | 4 people |
| Inside Dimensions | L 128 cm x l 128 cm x H 70 cm |
| Outdoor Dimensions | L 168 cm x l 168 cm x H 70 cm |
| Water volume | 700 L |
| Weight (empty) | 27 kg |
| Air nozzle | 110 |
| Outer Liner | Laminated PVC with faux leather finish |
| Inside Liner | PVC pearl |
| Ground protection | Synthetic fabric rug |
| Coverage | 0.6 mm laminated PVC with aluminum foil |
| Loops | Secure closure with special loops |
Engine block features
pump
Control panel
Built-in digital panel
Food
220-240V - 50Hz
Pompe
Air and bubble pome
650 W
Sound level Bubble pump
68 dB to 1m
Filter pump
40 W
Sound level Filter
55 dB to 1m
Filter flow
1200 L/h
PTC
Power Heater
1500 W
Speed
1.5 degrees Celsius - 2.5 degrees Celsius/hour
Maximum temperature
42 degrees Celsius
Double insulation of the heater
Terms of use
5c - more
Certification
This
Mounting
Set up your spa in less than 15 minutes. Help yourself with our video to quickly enjoy your spa
All content (texts, images, descriptions, technical data) is non-contractual and therefore likely to change without notice.